Network Security Appliances
Our Mission
We are committed to becoming the world's leading provider of cyber security products and services.
Neusoft Network Security Introduction
Neusoft Network Security Division (NSD) was founded 1996. It is one of the most important departments of Neusoft. It has a customer-centric and market-oriented philosophy, and it has always been committed to becoming the world's leading network security products and service provider. It has a total of over 500 employees, among which 300 are doing research and development work and 200 are doing marketing and sales work.
Neusoft security products covers Neusoft Network Security Gateway (NISG) series for perimeter protection, Virtual Private Network (VPN), intrusion prevention (IPS), security management, traffic management, security audit and security risk assessment.
Neusoft has maintained rapid growth for over 20 consecutive years. Neusoft NISG products were widely used in finance, energy, communications, and large and medium-sized enterprises. With years of expertise, Neusoft provides customers with mature, advanced network security products and efficient and holistic security solutions and services. Neusoft NISG products are the world's most advanced network security products and services.
Enterprise-Grade Firewall for Mid-Size and Small Businesses
Neusoft Integrated Security Gateway (NISG) 3000/3000Plus series is launched to provide industry-leading security solutions for SMBs and protect enterprise networks against increasingly sophisticated attacks. It is a multi-function firewall that integrates multiple security features including VPN, IPS, anti-virus, anti-spam, URL filtering and application control, and enables SMBs to carry out security deployment in an easy and affordable way.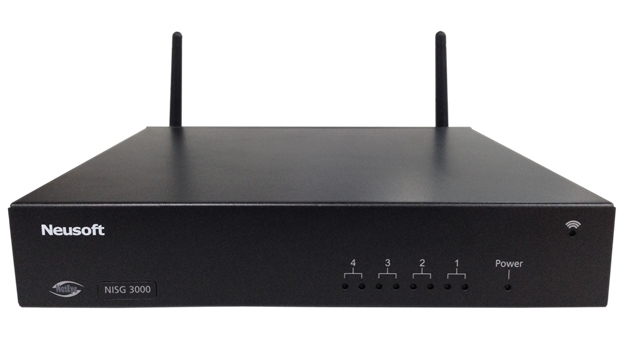 NISG 3000

NISG 3000Plus
Function Highlights
Neusoft nCloud
Neusoft nCloud is a cloud management platform that delivers centralized management of NISG devices and monitoring of NISG health status. It can effectively improve response speed, improve service quality, and reduce operation and maintenance costs.
Learn more http://neteye.neusoft.com/en/